Marketing communications bring the results you want only if your design company sees the bigger, strategic picture of your business BEFORE putting its creative talent to work.
That's where the team at Design Concepts excels. Janice Gerson, founder and owner, holds a BS in Industrial Design. Training in graphic design, product design, drafting, photography and industry materials provides her with a well- rounded range of skills not often found in a designer. As a former account manager, she also has a clear understanding of business from the perspective of both the designer and the client so she can guide her team along a path that puts your business strategy in the forefront.
Since 1995 clients have depended on Design Concepts for cost effective design solutions. Under Janice's direction, her team of professionals creates simple yet elegant logos, websites, email newsletters, trade show displays, and many other types of marketing communications. Design Concepts' clients represent industries as diverse as automotive, package goods, manufacturing, legal and many more. And with expertise in Search Engine Optimization (SEO) and Search Engine Marketing (SEM), the team positions your website for Internet Marketing success.
Your business comes alive in the hands of Design Concepts, with advertising and branding strategies that align with your business goals. You'll be delighted with the results and proud of the image you convey to your customers. It doesn't matter how large or small your project, their dedication to customer service puts you front and center.
The National Association of Art Directors, and Healthcare Advertising Awards paid tribute to the design talents of the owner, Janice Gerson, with awards for logo design and ad campaigns.
Call us at 818-786-3398 for a quote. Or, if you're not quite ready to speak to us yet, click this link to download your complimentary report on 10 Tips For Choosing A Web Design Firm. We serve clients in Greater Los Angeles and nationwide, so even if you're not in our local area, give us a call.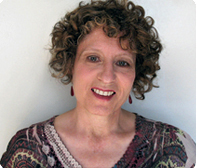 Janice Gerson
Owner, Art Director
"Janice is that rare combination of gifted designer and strategic marketer. She knows how to design a website that is not only attractive, but also works as your number one marketing tool. Every content and style suggestion she gave me was right on. And on top of that, she was always on time and professional. I recommend her to anyone trying to maximize their internet presence."
Laura L. Morgan
Laura L. Morgan & Associates
Elder Care Consulting